How can we help?
Ask our Tool Experts!
Live Chat
Product Details
NOTE: This saw cannot be used with a dado blade.
The Next Big Thing from SawStop Has Arrived
The new CTS Compact Table Saw is the smallest and most portable table saw in SawStop's line up, providing the durability, precision, power, and industry-leading safety features of their stationary table saws in a compact package that can be taken to any jobsite. Offering patented AIM technology in a portable yet durable frame, the latest expansion in SawStop's line of table saws makes their legendary safety system available to a new audience of woodworkers and contractors that need a mobile solution.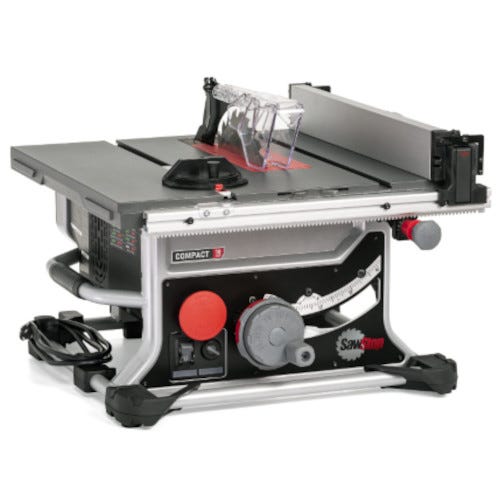 Features
With many of the same features you'll find in SawStop's other table saws, the CTS Compact Table Saw offers everything you'd expect from the brand - power, durability, accuracy, and safety - in a portable package.
SawStop's patented and legendary safety system

Easily adjustable and reliably square Rack & Pinion fence

On-board micro-adjustments for dialing in precise settings

One-handed blade tilting for ideal cutting angle settings

Built-in high and low shelfs support all types of cuts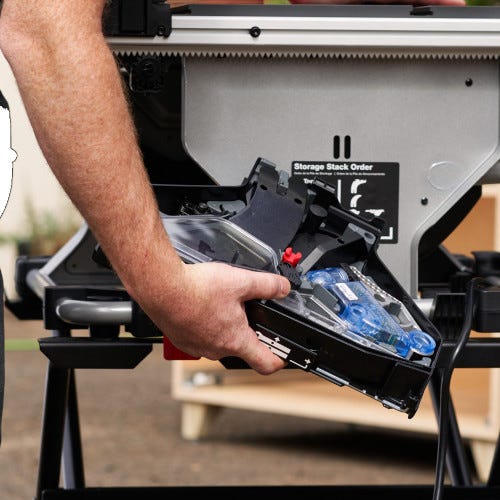 The CTS Compact Table Saw features SawStop's patented safety system, which can stop a spinning blade in less than 5 milliseconds on contact with skin to prevent potentially life-altering injuries on the job.
Whether it's in a workshop or on a jobsite, SawStop's smallest and most portable table saw brings their legendary safety system, reliability, and performance to where you need it the most.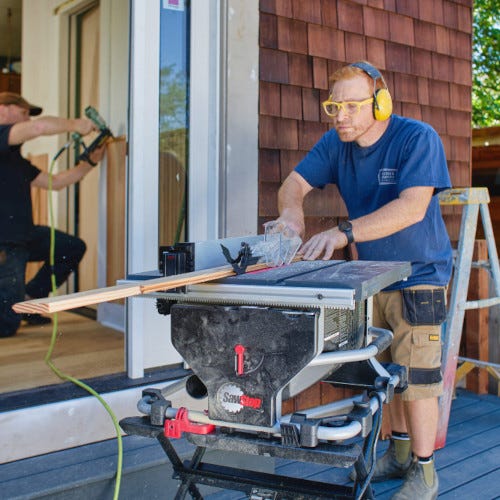 Rack & Pinion fence and quick-tilt bevel with micro adjustments make the CTS Compact Table Saw one of the most versatile portable table saws available. Make precise, accurate cuts anywhere.
SawStop's Legendary Safety System
Did you know that every 9 minutes, a table saw accident happens in the US?
Using patented technology, SawStop's table saws include one of the most advanced safety features on the market.
In less than just 5 milliseconds the CTS Compact Table Saw can sense when the blade contacts human skin, stopping the blade almost instantly and retracting it back into the saw before any serious injury can occur.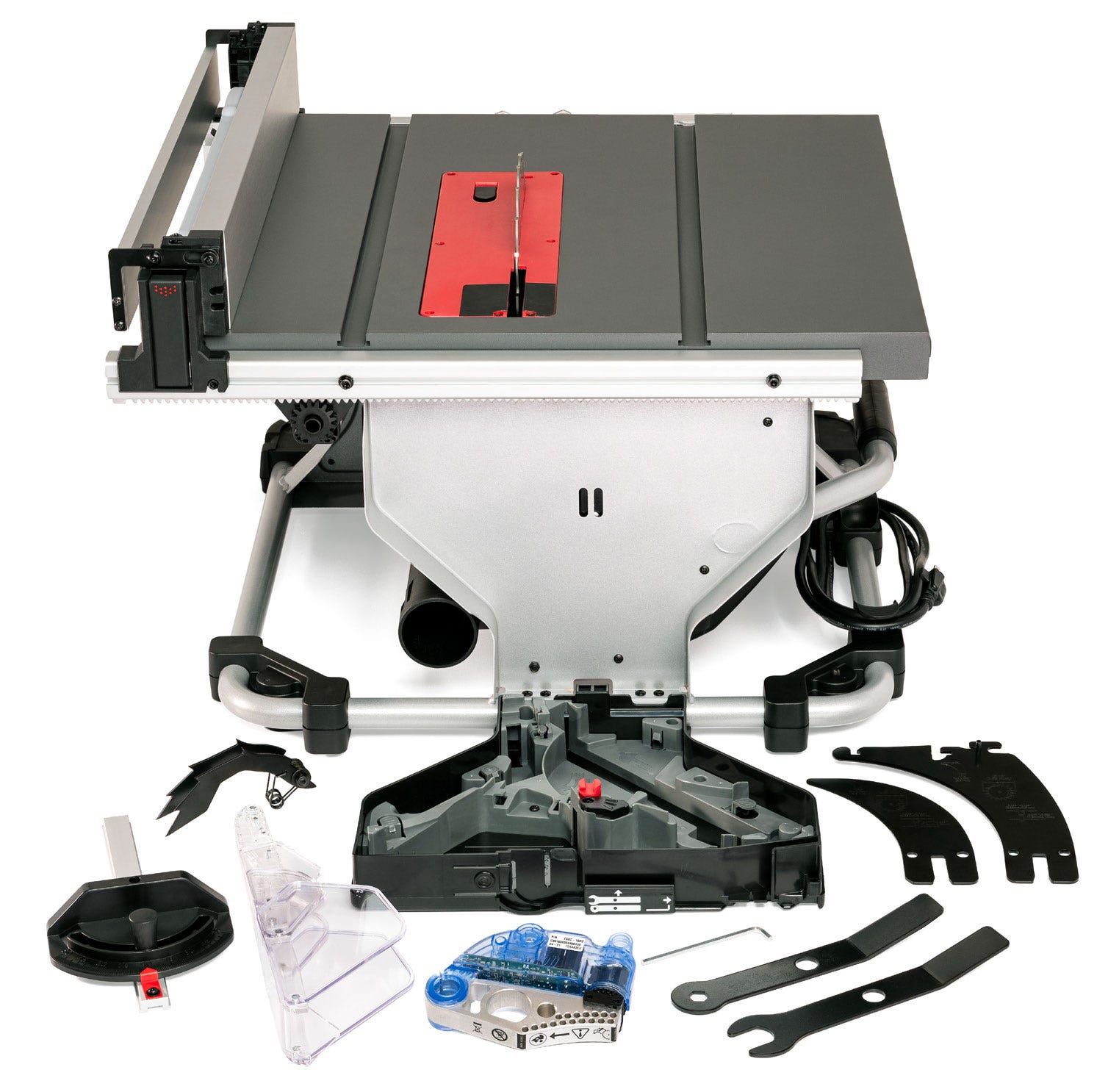 What's In The Box
Specifications
SKU #: CTS-120A60
| | |
| --- | --- |
| Max. Depth of Cut (0 ̊) | 3-1/8-in. |
| Max. Depth of Cut (45 ̊) | 2-1/8-in. |
| No Load RPM | 4,000 |
| Motor Configuration | 120 VAC 60 Hz Universal |
| Weight | 68 lbs. |