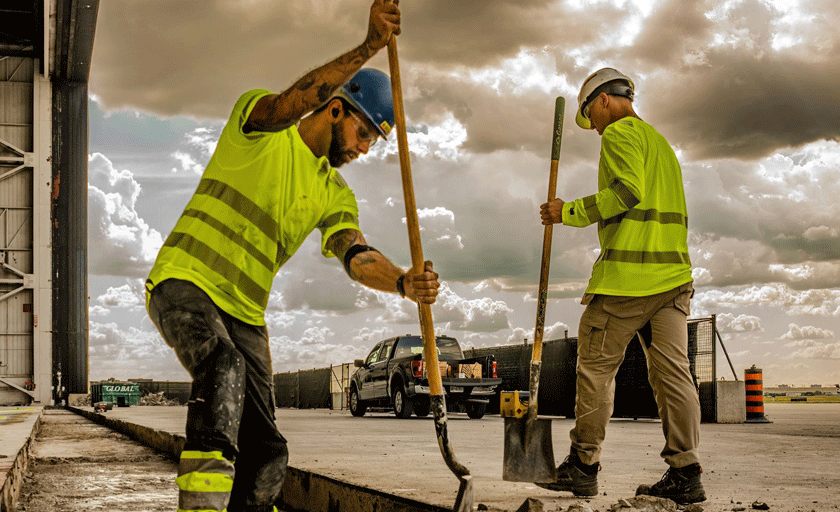 Apparel & Safety
Here at ToolNut.com, our #1 priority is safety on the job. Whether you are working inside a building, or out in the elements, we have the right gear to help you do your job worry free! Our work apparel and personal protection equipment is designed with durability and functionality in mind, featuring tough materials and practical features that can withstand the demands of any work environment. And when it comes to safety gear, we have everything you need to stay protected, including hard hats, safety glasses, earplugs, and more.
If you're in need of top-quality workwear, look no further than the top brands in the industry. Brands like Milwaukee Tools and Blaklader are known for their durable and functional products, perfect for any job. From tough work pants to rugged work boots, these brands have everything you need to stay safe and comfortable on the job. Trust in the quality and durability of the best brands in workwear for all of your work apparel needs.
Our wide variety of jackets are the perfect combination of durability and comfort. Made with high-quality materials and construction, these jackets are built to last and can withstand the toughest work environments. Whether you're working on a construction site, in a warehouse, or out in the elements, our jackets will keep you warm and protected. Our high visibility line is designed with features like reflective striping and multiple pockets to make your workday more convenient. And with a variety of sizes and styles available, you can find the perfect fit for your needs. So why wait? Invest in a high quality hoodie, winter coat, or heated jacket today and experience the difference for yourself!
Our work pants are the ultimate blend of function and style. Made with durable fabric, these pants are built to withstand the toughest work environments and are resistant to tearing and fraying. They're also designed with flexibility in mind, featuring a relaxed fit and convenient utility pockets, or ripstop fabric to allow for full functionality on the job. Plus, with high visibility options available, you can feel confident and safe on the job no matter what the conditions. Don't settle for less when it comes to your work pants - choose the best and invest in a pair today!
Our work gloves are the perfect choice for any job. Whether you need nitrile-dipped gloves for chemical resistance, leather gloves for durability, demolition gloves for heavy-duty tasks, or safety gloves with impact and cut resistance for added protection, we've got you covered. Our gloves are designed with the needs of the modern worker in mind, featuring comfortable materials and a variety of sizes to ensure the perfect fit. Plus, with a range of styles to choose from, you can find the perfect pair to suit your specific needs. Don't let your hands be the weakest link on the job - upgrade to a pair of our top-quality work gloves today!
Rated Gear
When it comes to safety on the job, you can't afford to take any chances. That's why our OSHA and ANSI rated safety gear is the best choice for any worker. Whether you need hard hats, earplugs, safety glasses, or any other type of protective equipment, our gear has been rigorously tested and meets the highest industry standards. By choosing OSHA and ANSI rated gear, you can trust that you're getting the best protection available. So why wait? Invest in your safety today and upgrade to our top-rated safety gear. Your peace of mind is worth it.
Personal Protection Equipment (PPE) & Safety Gear
Shop All Apparel & Safety